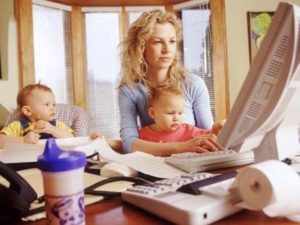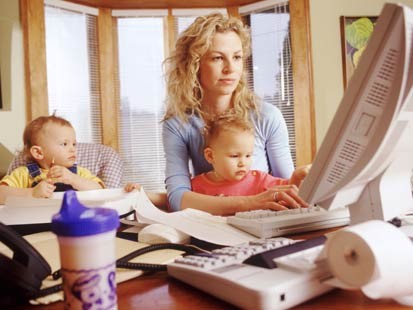 Today, I read an online article about some of the "unique problems" that stay-at-home workers face over their face-to-face working counterparts. I know that these unique problems have been reported in countless research articles, but I think its worth a quick re-post of some of the primary problems (especially those reported in the news story):
1. People working at home must be self-motivated enough to accomplish all of their tasks in a timely fashion.
2. At-home workers are entirely responsible for their own image and cannot rely on their coworkers to help bolster their image at work.
3. At-home workers have fewer opportunities for social connectivity, especially as being engaged in their organizational culture.
4. Lack of face-to-face communication with supervisors, customers, vendors, employees, and co-workers can lead to a whole host of problems, since there are fewer nonverbal channels in which to communicate. I just LOVE it when people try to communicate sarcasm through text (pun intended)
5. Conflict and crises can become incredibly difficult to manage when working from home.
These issues are not new. In fact, going back to the early 1980s, many researchers started to explore the impact of teleworking on workers. For instance, Olson and Primps (1984) argued in the journal of social issues that teleworking creates a new tension between at-home issues and at-work issues. Indeed, during the nearly 30 years after this article, these tensions still exist. When considering whether or not to pursue an at-home job (or to even just telework), I think it is important to really consider these problems, especially the major issue of lack of support from coworkers and supervisors. Importantly, making sure that you recognize the fact that tapping into a support network may be a bit more challenging. However, there are some ways that you can continue to have support@work from home:
1. See what professional organizations exist for your line of work. Can you use those professional organizations as a way to develop your own support network?
2. How supportive is your family? Make sure that the members of your family recognize the fact that (a) you will be working from home and (b) you need some extra support, especially at the onset.
3. Recognize the fact that working at home does not eliminate your work/life conflict issues; rather, working from home changes the primary issues that could cause work/life conflict (perhaps, creating new ones).
4. Make sure that you take time off from work and set regular hours, just as you would at the office.
5. Separate your work from your life, as best as you can. Note here that I recognize the fact that you are considering working from home as a way to integrate the two domains, but try to determine where you want the boundary lines.
6. Find others in a similar situation as you and meet with them regularly to discuss your working issues.
7. Start a journal and use it regularly. Trust me when I say that this works. In fact, a research project that I am working on right now with Dr. Alice Veksler from the University of Connecticut is exploring the impact of expressive self-writing on issues that people can't communicate with others. Of course, I'll post a story about that study once it's done.
The important thing to remember here is that working at home does not eliminate your work/life problems. In fact, it may create new ones. That being said, working from home is a great way to eliminate your commute to work, (hopefully) reduce your working stress, allow you to spend more time with your family, and (if done right) be more efficient with your time. I encourage you to evaluate the costs and advantages before you take this leap and don't forget to continue to ask for support@work when you can. Good luck!
Related Posts :